Why Chicago Freight Car Railcars?
We know how important it is to have high-quality, well-maintained railcars. We also know it takes more than quality railcars to keep your business ahead of the game. At Chicago Freight Car, we never stop working to keep you running.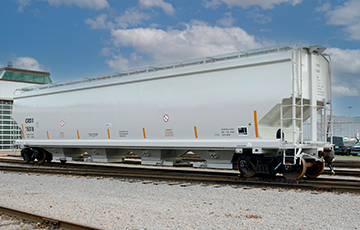 Designed for transporting grains, processed grain co-products, cement, fertilizers, dry chemicals, and minerals.