Our extensive fleet of quality railcars can support all of your needs. And our industry-leading maintenance program ensures your cars are always in the best condition possible.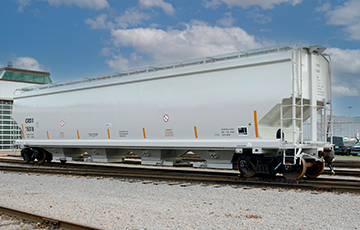 Designed for transporting grains, processed grain co-products, cement, fertilizers, dry chemicals, and minerals.

Railcar Leasing & Financing
Every business is different, and we customize our lease, finance, and service solutions to suit yours. Taking the time to understand your business allows us to tailor an option that helps achieve your goals.
Choose the lease that best suits your business, including Full Service Lease or Net Lease.
There is a range of other customizable options including purchase and sale leaseback options.

Let our dedicated sales representatives help determine the best solution for you.
There are many important details to consider to keep your business and railcars running. Our maintenance, repair, and administration services are best in class.